Full Details of the BIBJ Millennial Playlist Hullabaloo are available here. Today's entry is #72: Die, All Right! by The Hives(2000)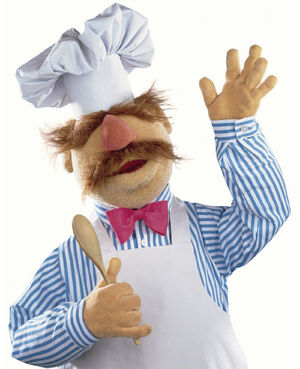 Lagom.
It's a funny little word from a funny little land. According to these
outdoorsy knitters
(6:10), you're unlikely to hear it anywhere but their universal healthcare infused, beautiful people laden Scandinavian kingdom. That's because the philosophy of lagom - roughly the happily accepted idea that all is well when things are good, and not necessarily great - exists only in one language and one place.
Sweden.
I've been there, and can attest that the Swedes are quite happy at present to be happy. They're officially neutral these days (70 wars in one 100 year stretch must have worn them out). The weather isn't as cold or as bad as we perceive. They really do make smashing meatballs (
see above
). And whatever music they love, they f*ckin' love it. Beyond that, it's all about what maintains the everpresent and everpleasant lagom.
All that makes The Hives such an anomaly.
Don't get me wrong. I'm pretty certain this Swedish quintet is selling the sizzle as made manifest in this all too scrumptious declaration scrolling on
MTV-sized video screens
, "The Hives are law. You are crime." Add to that the contrived black and white motif and the Mick Jagger infused gesticulations of a frontman that calls himself Howlin' Pelle Almqvist, and we're pretty certain that some of the appeal lies in the presentation.


The majority of
Veni Vedi Vicious
kept the Hives true to form as the tip of the spear on the revitalization of garage rock. With originals like "The Hives-Declare Guerre Nucleaire," "Statecontrol," and "Main Offender" and a cover of Jerry Butler's "Find Another Girl" (whose original version sounds like The Ventures backing Sammy Davis, Jr.) it's hard to ignore the brazen contrast of modern showmanship yet loyalty to roots stretching back decades.


So, I guess it's in this hell-fire stage presence mixing with molotov cocktails of civility that we get The Hives. They'll pump their fists on stage, but they'll make sure there's a pinky extended.
Don't try to understand it. It's

lagom

.